France to quadruple solar capacity by 2011
French Minister of Ecology Jean-Louis Borloo plans to see some 300 MW of solar power installed by 2011, across the entire nation. Total investment in the projects would be €1.5 billion ($2.04 billion). Bidding for construction of the projects was opened on May 15.
France gets nearly 88% of its electricity from nuclear power. It currently trails behind Germany, Spain, and Italy in terms of total solar power capacity with a mere 69 MW installed.
Orangutan Population in Borneo National Park Declines 90% in 5 years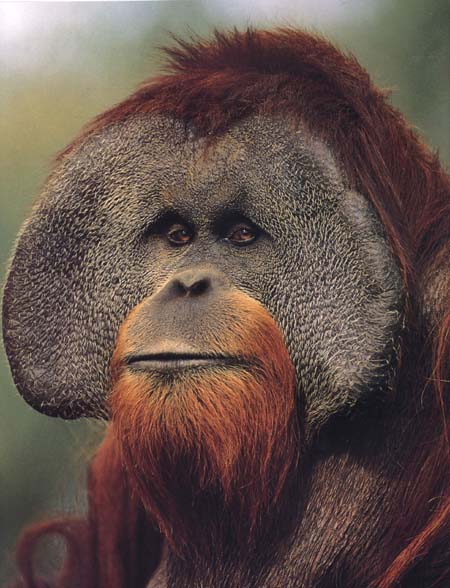 In what is a tragically graphic example of deforestation and political corruption combining to devastate an ecosystem, a new report from the Centre for Orangutan Protection shows that orangutan populations in Kutai National Park on the Indonesian part of the island of Borneo have declined 90% in the past five years:
In 2004 there were about 600 orangutans living in the park; today that figure is somewhere between 30 and 60, park officials said. The reason: deforestation and hunting enabled by state-sponsored colonization of the region.
The Kutai National Park has been changing into a city, complete with an airport, gas stations, marketplace, BTS towers, a bus terminal, and prostitution complex. Only time will tell, whether orangutans can survive in the area.The root of the problem with the Kutai National Park is a breach of duty committed by officials to get political and financial advantages. They gave away land spaces to people to win their votes in the local administration elections. They also mobilize people to seize the national park area. Their strategy to win people's hearts by giving away the land seemed successful.

- Yon Thayrun, Centre of Orang Utan Protection
US Senate Reauthorizes Tropical Conservation for Debt Relief Bill Through 2012
The Senate reauthorized the Tropical Forest and Coral Conservation Act, which in the last incarnation provides $115 million in debt relief to tropical countries over the next three years, in return for conservation commitments:
Under the program, first authorized in 1998, eligible countries—Bangladesh, El Salvador, Belize, the Philippines, Panama, Guatemala, Columbia, Paraguay, Botswana, Costa Rica, and Jamaica—will be able to avail themselves of $25 million in debt relief in 2009 and $30 million each year from 2010 through 2012.
Deforestation is a significant driver of global climate change, and we must pursue a variety of efforts to reduce emissions from deforestation in tropical and sub-tropical nations. This innovative program has provided critical support to developing countries in conserving their forest landscapes while reducing their debt burdens…

- Sen. John Kerry